The trending online conversation about DNA test which was triggered by OAP Nedu's disclosure of his ex-wife birthing a child that wasn't his while they were married, has made users share really interesting and surprising DNA stories.
In a recent disclosure, a Twitter user revealed how her brother raised a child that wasn't his for four years. According to the user, @pr_titanium1, though the child was a splitting image of her brother, a DNA test proved the child wasn't his.
She then went on to urge men to be extra careful of her gender.
She wrote,
"My elder brother once raised a child that wasn't his for good FOUR YEARS & if you see this child,you'll think my brother vomits him which led to chaos in d family. Thank God for DNA test. Yes, I'm a woman but Men pls FEAR US &be extra careful out dia."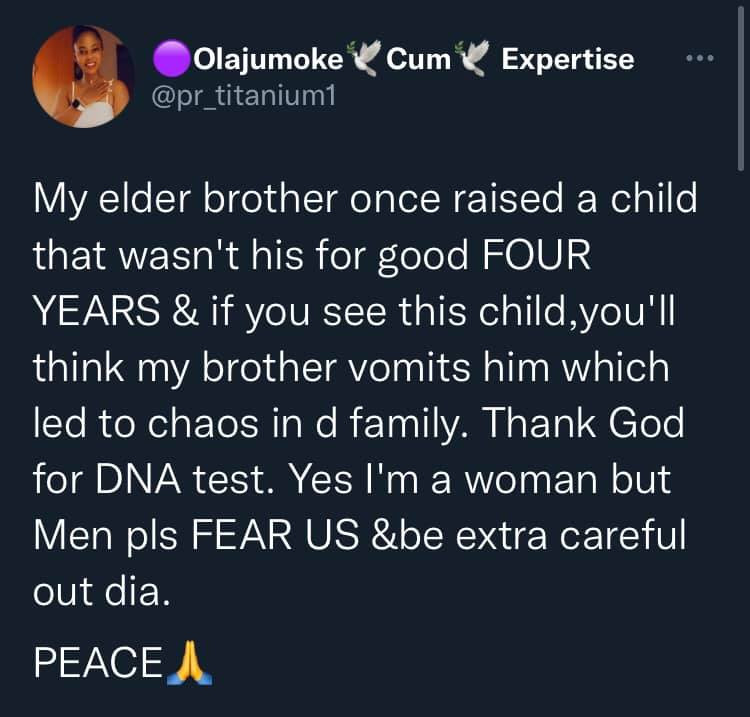 RECOMMENDED ARTICLES