Nigerian Rapper, Vector, recently took to his social media page to advise against looking down on people.
According to Vector, looking down on someone isn't good because at the end of the day, everyone is headed to the same destination.
His post reads ;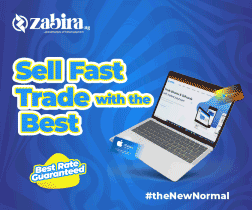 WHEN WILL FOLKS SEE THAT IT'S NOT COOL TO LOOK DOWN ON HUMAN BEINGS LIKE THEM? LOOKING DOWN ON FELLOW HUMANS AND AFRICANS LIKE THEY ARE BELOW YOU… IF THAT EVER IS TRUE, YOU WILL 30IN THEM WHEN YOU CO BELOW. EVERYONE DIES AND ROT.
RECOMMENDED ARTICLES