Reality TV star, Chris Adah has opined that women who openly say they won't leave their husbands over infidelity are only pretending.
The Ultimate Love star, in a post she shared on her Instastory, stated that in most cases, their husbands are already cheating on them and saying "they won't leave him for cheating on them" is part of their coping mechanism.
According to her, such women are slowly dying on the inside from the pain of knowing their husbands are cheating on them, but will pretend that they are cool with it on social media.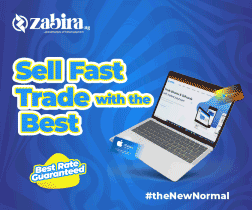 This comes after Nollywood actress, Nkechi Blessing and Grace Makun, wife of celebrity fashion designer, Yomi Casual, revealed that cheating is not a deal breaker for them and they can never divorce their husbands over infidelity.
She wrote,
"WOMEN WHO OPENLY SAY THEY WONT LEAVE THEIR HUSBANDS WHEN THEY CHEAT ON THEM ARE NOT TWISTED AT ALL, THEY ARE JUST PRETENDING. IT IS ALREADY HAPPENING AND THEY ARE DYING ON THE INSIDE AND SAYING IT OUT IS THEIR OWN PART OF THE HEALING PROCESS. MAY GOD GIVE US MEN THAT WILL UNDERSTAND THE NEGATIVE IMPACT OF THEIR CARELESSNESS BEFORE IT BEGINS"
See her post below,
RECOMMENDED ARTICLES