Big Brother Naija shine ya eye housemate, Saga's Instagram handler has explained why the artist couldn't carry on with Biggie's secret task.
Recall that Big Brother gave Saga a secret task during his diary session on Tuesday, to start a fight and ignore his love interest, Nini till his next diary session.
However, after few minutes of carrying out the prank, Saga opened up to Nini that he wasn't really trying to fight her but he was just acting on instructions from Biggie. An action that put him up for premium dragging on social media.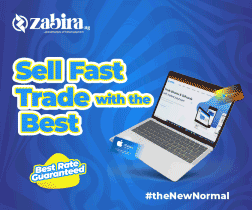 Addressing Saga's critics in a lengthy Instagram post, while explaining why he couldn't carry on with the task, his handler wrote,
"For being a person whose cares unrestrained, i am being verbally attacked for being a loving personality. A lot of people are bashing me for showing care to my best friend when she's at her lowest. I stand by my choices, I chose to be there for her when she needed me the most as against choosing to complete the prank i started yesterday worth 200 abeg naira and 200 bb tokens.

Nope! That's not Saga! thats not who i am. I don't derive joy from hurting people and i would definitely not do it for my own benefit and to their detriment. If caring for my friend is a crime… I'm Ready To Be Wanted!"
RECOMMENDED ARTICLES