Former Minister of Aviation, Mr Femi Fani-Kayode, on Thursday has seemingly renounced some of the things he said about President Buhari as he averred that he was wrong about some of his criticisms of the administration in the past.
Fani-Kayode, who recently switched camps from the PDP to the ruling Party, said ;
"It is absolutely clear to me that the perception that we had in the past, that many people had, is clearly wrong. We can work together, we can come together, we can build bridges, we can effect unity in this country. A man that I believe would not listen to anybody else in the past, I was quite wrong on that. With his receptive ears, his reception, and those around him; I have seen that definitely this is a man that one can work with provided you go through the right channels."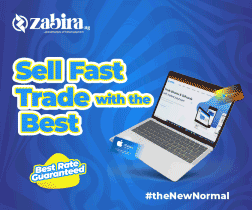 "However, having moved closer to him (Buhari) over the last few months, I have discovered a lot of things that I did not know before; there is a lot going on behind the scenes.
Over the last few years, I spoke against him (Buhari) probably more than anybody else in this country. I am not saying Mr President is an angel and I am certainly not saying he is a demon; I am saying he is a man like every other man."
RECOMMENDED ARTICLES