A popular polygamist from South Africa, Musa Mseleku has stated that 'cheating' only applies to men who are secretive about their extra-marital affairs.
Musa Mseleku said this while admitting to having girlfriends asides his four wives.
He said;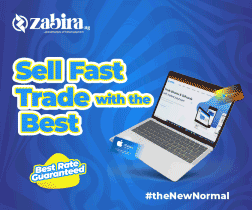 "I don't cheat. It is common to have wives and girlfriends. This doesn't mean I have many girlfriends but I guess if I were to have another wife, I would have to have a girlfriend.
"Polygamy is about being honest and transparent. The statement on its own is so open and transparent. Secondly, when you are a polygamist you declare your intentions. Cheating is when you do things in the dark. That statement is out there, so there is no cheating.
"Cheating only applies to men who hide that they have girlfriends. How do you say I am cheating when my wives know that I do have girlfriends?"
Mseleku's third wife, Thobile Mseleku supported him by saying there's nothing new in his statement.
Thobile said;
"He told me he has girlfriends, I've made peace with that. So I'm not surprised by his statement and I'm not bothered."
RECOMMENDED ARTICLES