The photos a professional photographer shared of his granddad on his page has had his female followers drooling over the aged but dapper looking man.
The photographer, with handle, @notriky took to his page to share a series of snaps he took of his granddad during a photoshoot and since uploading the photos on the social networking platform, a number of ladies have indicated their interest in his fine looking old man.
Sharing the photos, @notriky asked tweeps what they think of the snaps and the comments he received were more from women who were clearly stating how they want to be in his old man's life. He wrote, "Took my grand dad for a photo shoot. What ya'll think?"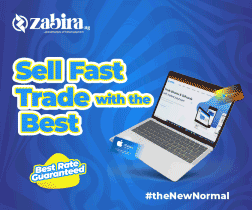 See more photos and some reactions,
@Lorrain87160050; He's one fine gentleman
@ninuuuuuuuuuuuu; I want your grandad
@MercyAmanda5; Please if u would look like this at 60-70years then please send me a dm,cus what.Man is Black, Man is bold,man is Clean and Man is classy
@matlzgerald; Is he single? My grand MA loves him.
@a_ma_ka; Your grandad is so handsome.
@Portia_Mantima; Can your grandma fight??
@Nancyab_: Our zaddy 4 life…pls does he like young girls
@Sherrowmangelo; I can be your grandmother
@tshidi443; Is he married,asking 4 a friend
RECOMMENDED ARTICLES