In the late hours of Tuesday night, Big Brother Naija: Shine Ya Eye housemate, Nini successfully executed the secret task that was given to her by Big Brother during her diary session earlier that day.
Nini during her diary session on Tuesday afternoon, September 21, was asked to use a secret emergency exit upstairs to leave the house for 24 hours.
Big Brother instructed the half caste Nigerian to keep her task a secret and not tell anyone about it, including her love interest, Saga so when housemates got to realize that she's suddenly disappeared from the house, it became a thing of worry with each of them having varying opinions about her whereabouts.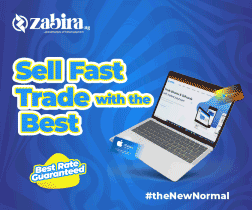 This morning, her love interest who is puzzled as well over her disappearance was seen frantically looking for her around the house and was even heard questioning Big Brother about her whereabouts, saying things like "which kain nonsense be this?".
Because Saga is known to be romantically involved with Nini as they're always seen together in the house, he's clearly the one that's being disturbed more by her disappearance… he even refused to join in the housemates' workout session this morning and when Head of House, Liquorose asked if he's working out or not, he replied in the negative.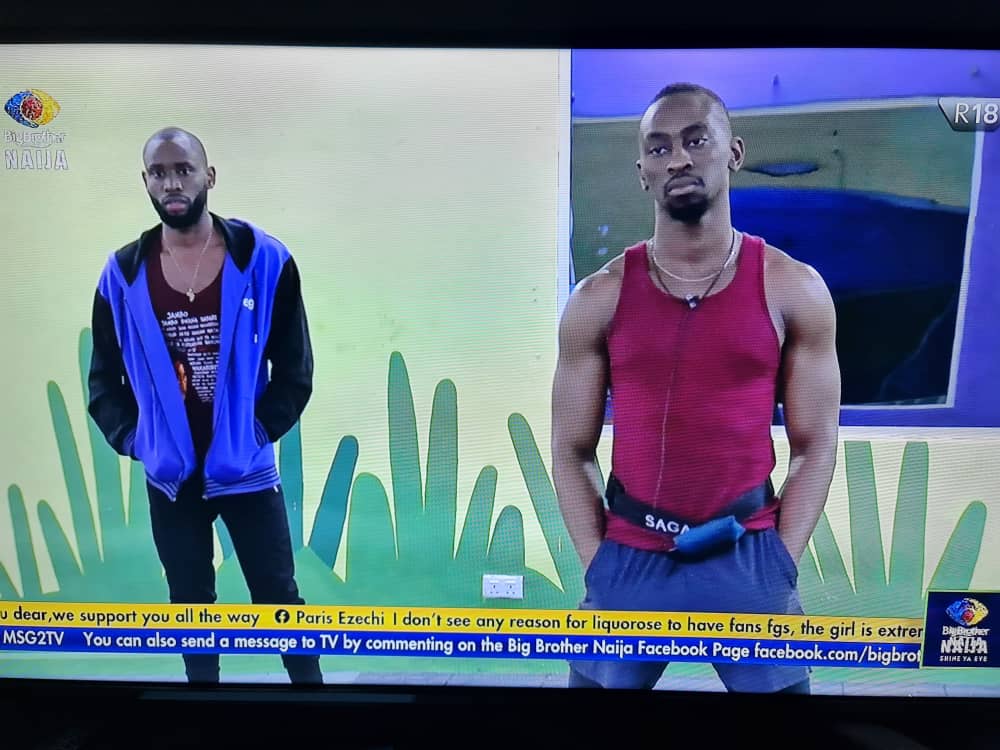 His reaction to Nini's disappearance has caused Nigerians to react on social media, with many wondering whether he's going to get aggressive with Big Brother over the disappearance of his love interest. See some reactions,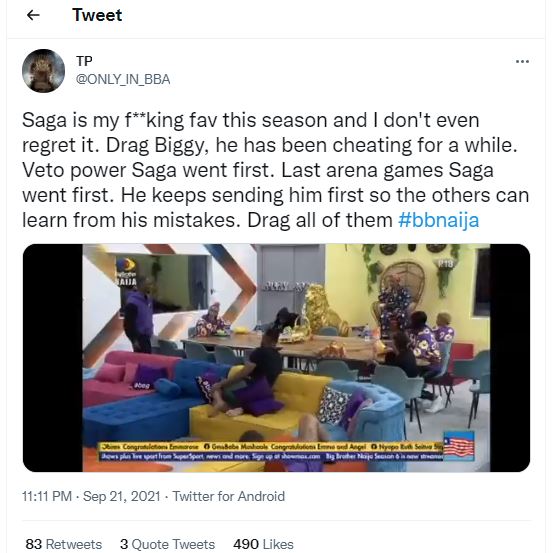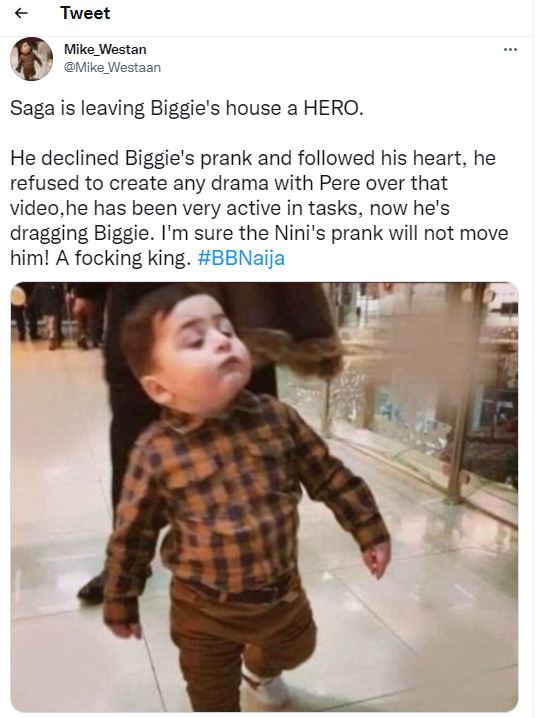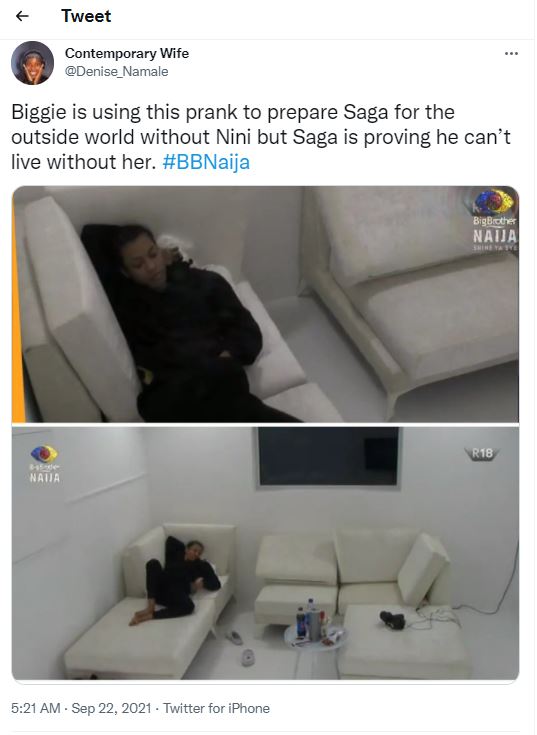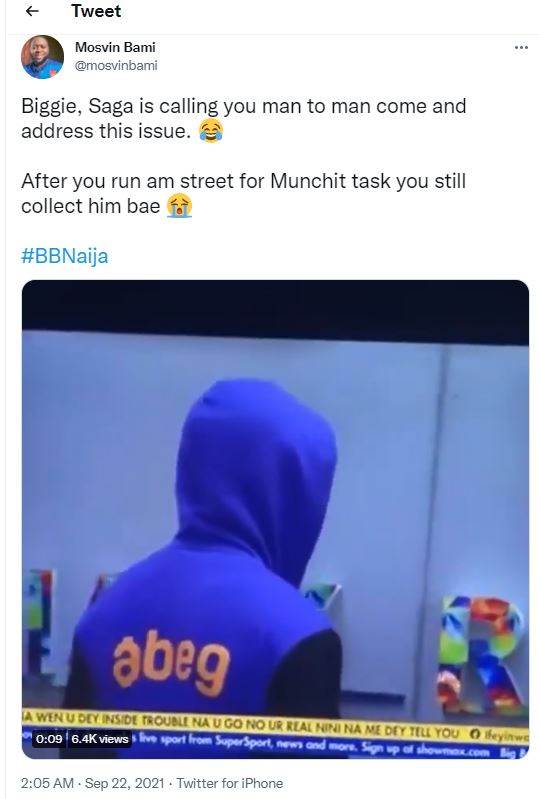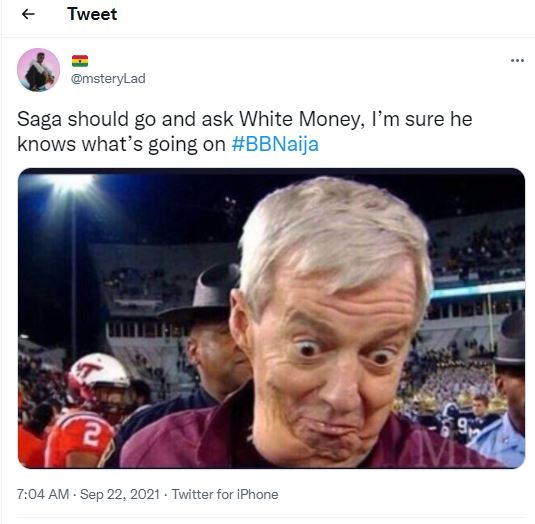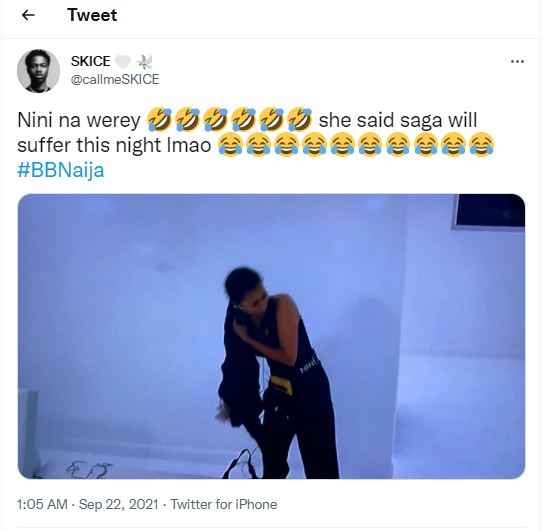 @stellabuz wrote, Sometimes speak up and challenge Authority. I like how Saga was bold, and took Biggie on.
You all know Saga is making serious sense, but since it's Saga against the favourite girl, let's all pretend Saga doesn't have a good caseRolling on the floor laughing #BBNaija #BBnaija6
@LObserver wrote Biggie proving to saga that nini would carry a secret task without thinking about you, unlike saga that couldn't #BBNaija
@sayitasitis07 wrote, Pere is a stand up guy, standing with Saga even after everything. Vote Pere. He believes it's a prank for sure. He sniffed Nini out upstairs and that was her last seen location Rolling on the floor laughingRolling on the floor laughingRolling on the floor laughing #BBNaija
RECOMMENDED ARTICLES