A video shared online shows the lovely moment a Nigerian man received a brand new PS5 as wedding gift from his bride.
In the viral video, the groom couldn't contain his excitement as he screamed and jumped for joy after unravelling the well packaged gift.
It was gathered that the bride send the gift to him while he was chilling with his groomsmen on their wedding day and the young man was pleasantly surprised.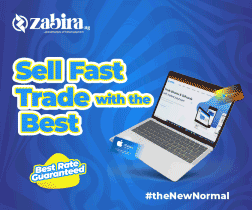 Watch a video showing the moment he received the gift below,
In other news, an abroad-based Nigerian man, identified as Nadalchukwu, broke down in tears after his bride surprised him with a car gift on their wedding day.
In the video shared online, the groom was led to the parking lot by his wife and some wedding guests who were also aware of the surprise.
However, the groom seemed disoriented and confused like he was wondering what was going on at his own wedding. Some men in the background could be heard teasing the groom because of his confused look.
Upon getting to the parking lot, a car key and documents were presented to him by an acquittance, who also pointed towards the direction where the car was parked and revealed that it was a gift from his wife.
The groom couldn't hold his emotions as he broke down in tears and gave his wife an appreciation hug. Watch the video here.
RECOMMENDED ARTICLES