Media personality, Yomi a.k.a YomYom, is of the opinion that spending N1 million on a mobile phone in Nigeria is ridiculous.
In what seems like a reaction to the newly released iPhone 13 which is currently selling for N900k-N1.1 million, Yomi opined that the price is absurd.
According to him, there is no justification for spending so much on a phone, regardless of the features and specification.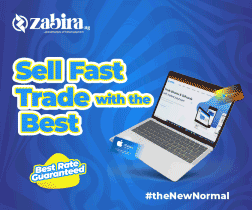 He tweeted,
"Under no circumstances is "N1 million" for a phone in Nigeria not ridiculous.
I don't care what the features are."
Yomi's tweet has generated mixed reactions on social media. Some netizens agreed with his stance while others argued that the phone is not targeted at the masses, but elites.
See some reactions below,
_phoenixgold wrote, "Why would a single phone by 1M?? This is not about poverty please! It's RIDICULOUS on all possible angles! EFCC gats investigate anybody wey dey use 1M phone"
chyddo wrote, "The worst is that people that can afford it 10x won't even see the need to, but those struggling will be the ones pressuring themselves and doing all sort of things just to afford it. That's why you see them using latest phones with zero resources. Begging from obi to Ada. Fake package"
adesamh wrote, "It depends on your account balance tho"
Some people also blamed the exorbitant price on the exchange rate.
RECOMMENDED ARTICLES