A Nigerian man has been apprehended after using his personal picture as the WhatsApp Display Picture on a phone he allegedly stole.
In a video shared online by the victim's alleged cousin @tm_lemonademouth, the suspect could be seen pleading for mercy while members of a vigilante group put tyres over his head.
However, it is unclear if the vigilantes were trying to execute jungle justice on the suspect.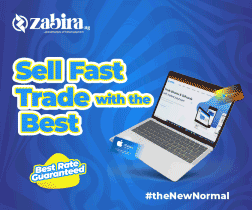 Sharing the video on Instagram, he wrote,
"This guys stole my cuz Iphone . His luck ran out when he decided to put his picture on the owner's whatsapp dp… no be juju be that??? who da fuck does that!!! 😱😱😱"
Watch the video below,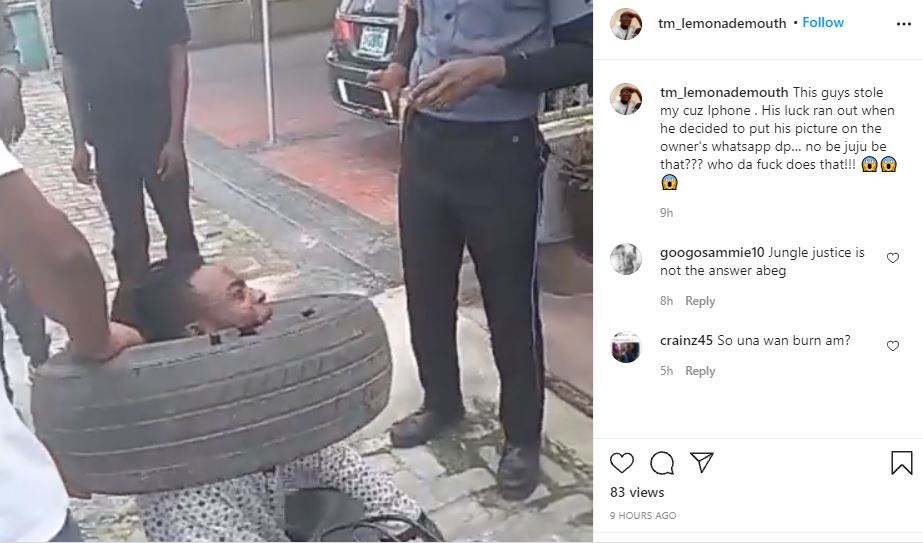 In other news, media personality, Yomi a.k.a YomYom, is of the opinion that spending N1 million on a mobile phone in Nigeria is ridiculous.
In what seems like a reaction to the newly released iPhone 13 which is currently selling for N900k-N1.1 million, Yomi opined that the price is absurd.
According to him, there is no justification for spending so much on a phone, regardless of the features and specification.
RECOMMENDED ARTICLES