House of Reps member, Jide Obanikoro, has taken to Twitter to share his opinion on what can be done to overturn the continuous fall of the Nigerian Naira against International currencies.
The exchange rate is currently disheartening as the Nigerian naira is gradually losing its value, with speculations that it could drop to N900 per USD before the end of the year.
Reacting to this, Obanikoro opined that the Central Bank of Nigeria should mandate that all domiciliary accounts should be closed for a period of 12 months to see the effect on Naira.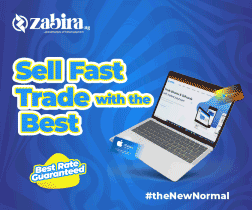 He also pointed out that Nigerians would not be able to travel to any Western country to open a foreign currency account.
Read his tweet below,
Obanikoro's tweet wasn't well-received by netizens and he was criticized for being inconsiderate to multinational firms and businessmen/women who need foreign currency to operate their businesses.
Following the backlash, Jide made a U-turn on his statement and said he is fully aware that closing all domiciliary accounts is not the solution to the problem at hand.
He added that the solution is to look inwards and address key issues like local production, exportation and reduction of importation, getting refineries to work again.
The lawmaker further claimed that he only shared the tweet to stir reactions from netizens that would help him in formulating a bill he is working on.
He wrote;
RECOMMENDED ARTICLES