Nollywood actor, Rotimi Salami has dropped his two cents on the trending DNA conversation and quite a number of people have agreed with his opinion.
The actor, in a post on his IG page stated that it isn't important for a father to carry out a paternity test to check if his children are biologically his. He stated that the only time a DNA test is important is if there's another person dragging the child and claiming to be the child's father.
Salami also said a father is someone who raised a child, not the person who gave the sperm.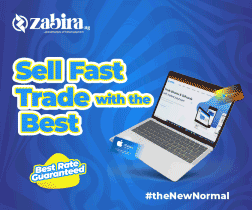 "Save yourself the heart attack and protect your child's emotions too" he added.
He wrote in full,
I honestly think DNA test is not important unless someone is dragging ur Child with you. If you have a child you re raising u don't need to go finding out the paternity, every child is ur child.

A father is someone who raised a child, not necessarily the sperm giver. Save urself the heart attack n protect that child's emotions too.
Following his statement, quite a number of his followers have agreed with him as they took to the comment section to second his stance… see some comments as you scroll,
RECOMMENDED ARTICLES