A video from a wedding which held recently captured the emotional moment the bride's mother knelt down to plead with her in-laws to take care of her daughter.
In the video which found its way to the internet, the bride's mum is seen kneeling down with tears in her eyes pleading with her daughter's new family to accept her daughter wholeheartedly and ensure she's well taken care of.
The bride on seeing her mum in that emotional state was also moved to tears. The video has however stirred positive reactions from social media users.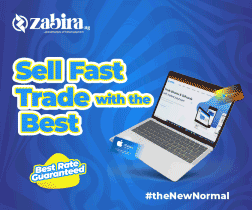 An Instagram user @lymaroyale wrote, "He reach to knee down. Some in laws are from the pit of hell".
@sauceprince1, "Very necessary meehn. Because what they're seeing on social media these days no be joke. I'm also kneeling down, please take care of that LADY".
@justdamz_, "That's a Mother's Love right there, she doesn't want her daughter to suffer what she might have probably suffered".
Watch video below (courtesy IB9JA),
RECOMMENDED ARTICLES