A Nigerian businessman who's known on Twitter as Mazi Gburugburu, recently took to his page to reveal his plan to reward a lady because of her quite surprising act of kindness after he teased that he was hungry and needed money.
According to Mazi, the lady had taken to social media to share that she hates seeing people hungry. He then chose to put her to a test and the actions that followed by the lady made him realize that she's genuine.
The said lady offered him help in ways he didn't expected so he decided to offer her N1 million.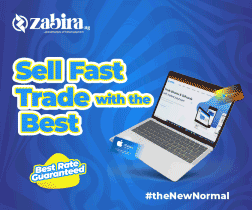 Mazi tweeted,
"Three months ago, I entered this lady's DM to tease her. She did a post about hating to see people hungry. So, I told her I was hungry to send me money. Babe legit asked me for my account. Asked if 20k will help me. I told her of course.

I was confused.I checked her out. She was not following Gburugburu. I told her but I was in the UK. Told her I was a student. Quickly, Babe calls her friend in Manchester and arranged to send me £50 so I can eat. Ahh! She told me that her friend can make food and bring for me too.

Shuo! This one don't even know Mazi. I said ok. So I asked for her number so I can call her to thank her. Babe refused o, said na just make I eat be her problem. Then I knew she was genuine. I told her I was in class and would send her my account details later.

Aunty, you are one in a million. If you permit me, I will tag you but if not, we will leave it like that. That 20k will now be 1m that I will give you. Never stop being who you are. Keep helping people no matter how evil most can be. You never can know when you will host angels."
RECOMMENDED ARTICLES