The virgin Nigerian bride that went viral on social media recently after she shared pictures of her blood-soaked bedsheet as proof that she got married a virgin, has hit back at netizens who told her sharing the photos was inappropriate.
Some users took to the comment section to share their thoughts on the photos she shared and in response, she said that the people criticising her are "jealous".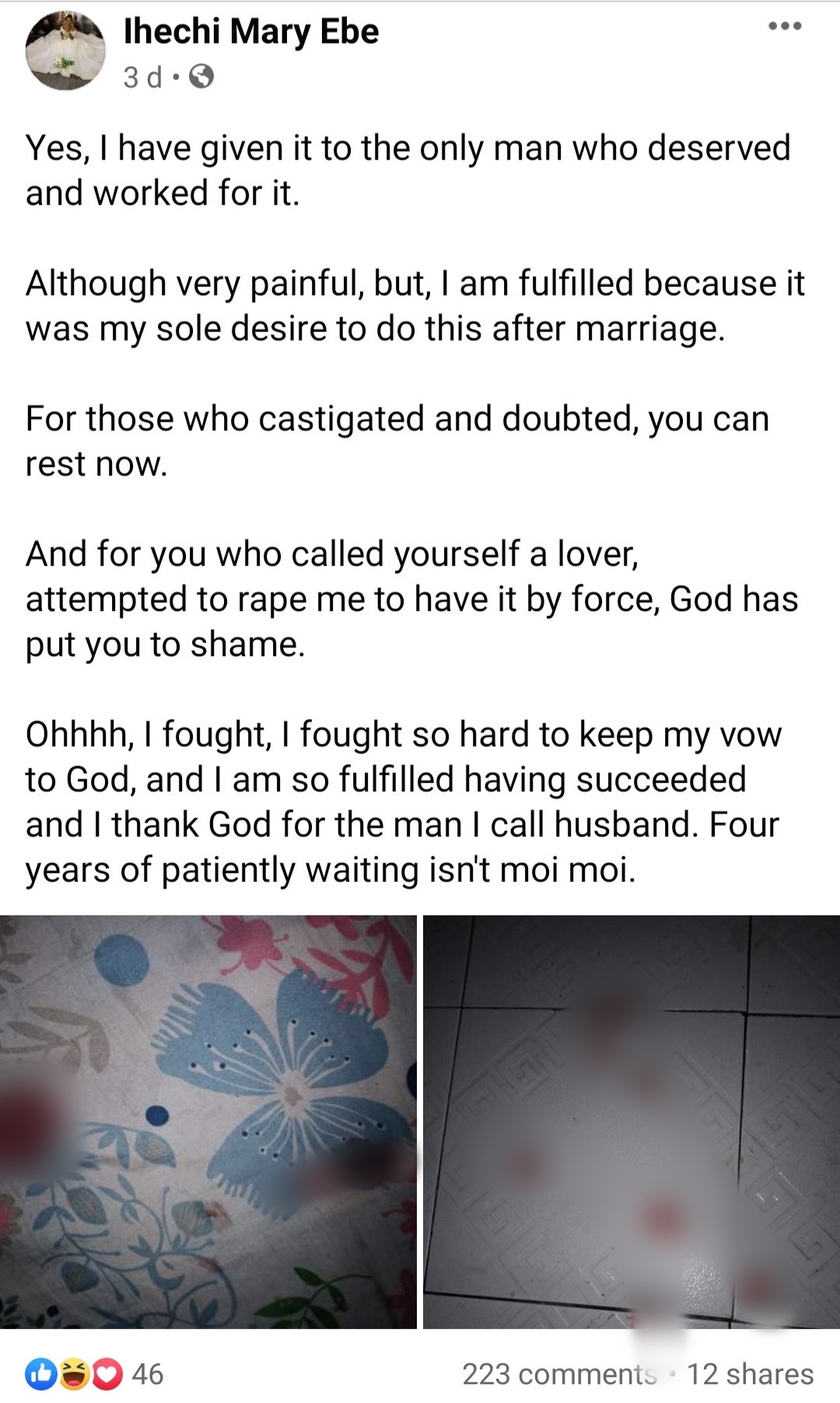 A particular follower told her sharing the photo is "nonsense" and followed up with a lengthy comment on why she couldn't be jealous of the virgin bride after the latter said she was.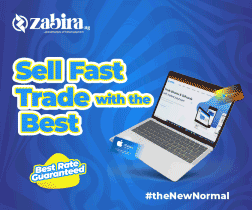 The virgin bride then responded again saying, "Nne were you married a virgin? Was any of your sisters married as virgins?… If no be jealousy dey kill you, no be to rest?"
Read their exchange,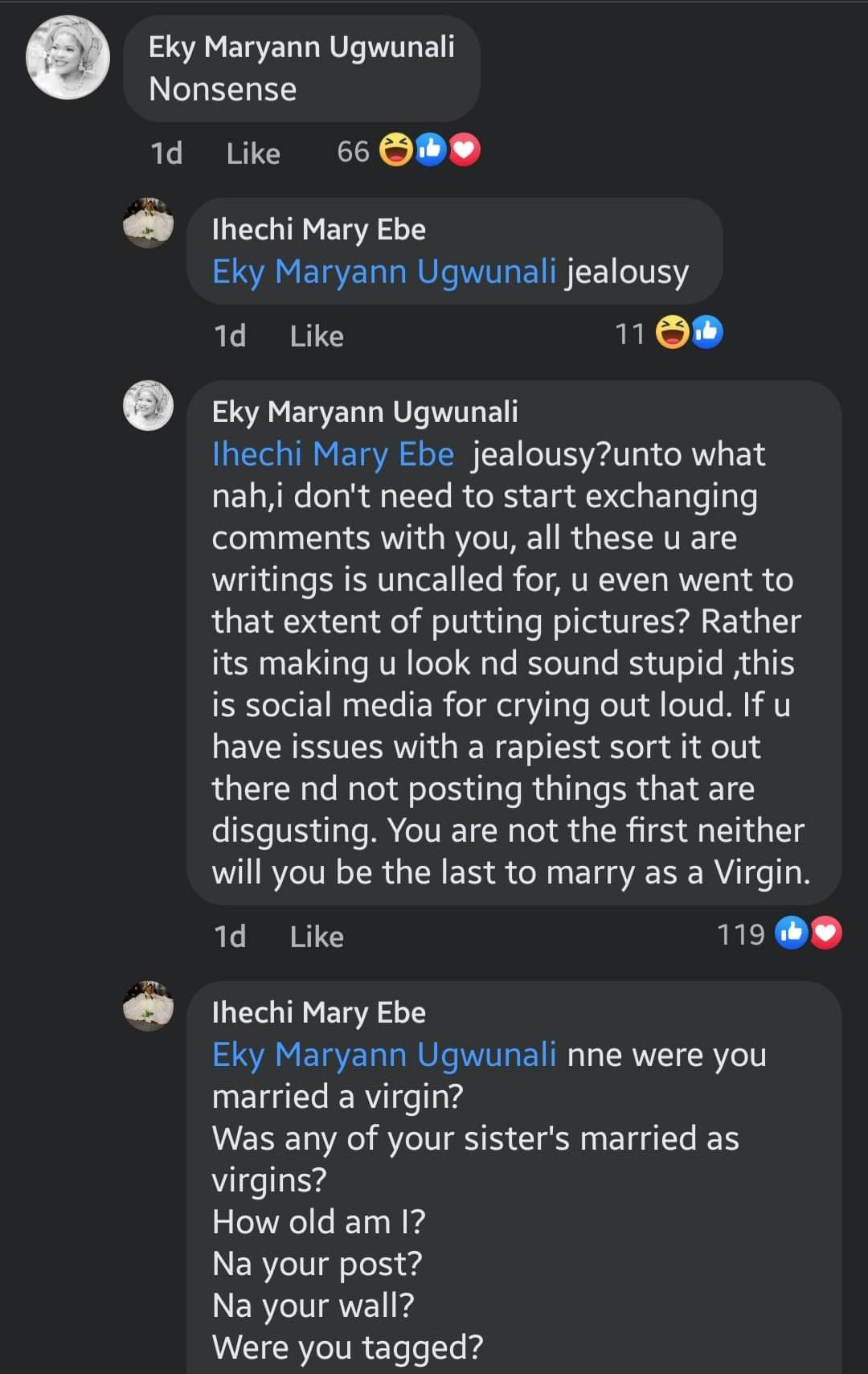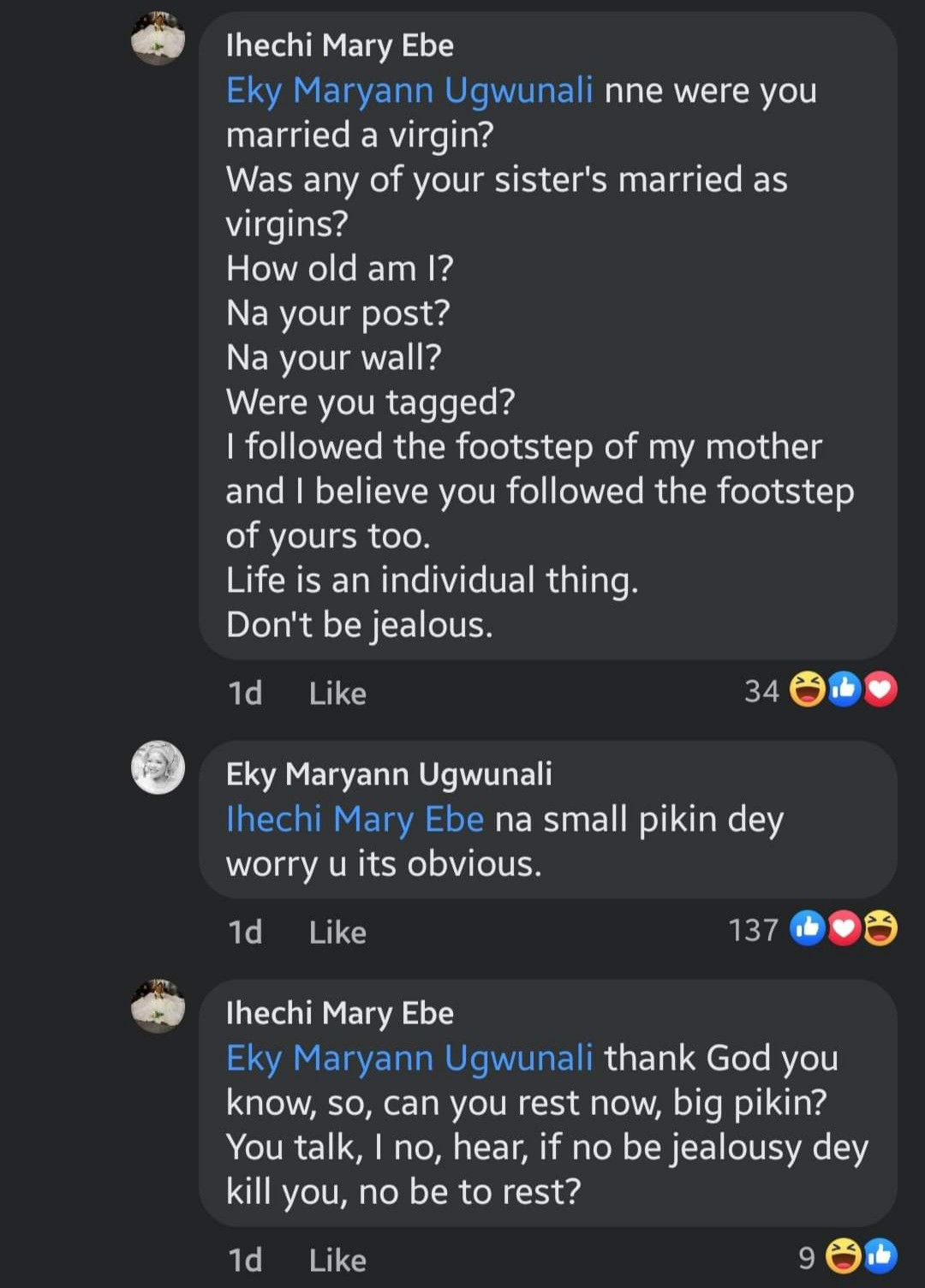 Ihechi Mary Ebe had recently taken to her Facebook page to share that although it was hard, she kept her vow to God and remained a virgin till she got married.
To back up her claim she shared photos of a blood stained bed which she claimed was from she and her husband's first night as proof.
Sharing the photos, she wrote,
"Yes, I have given it to the only man who deserved and worked for it. Although very painful, but, I am fulfilled because it was my sole desire to do this after marriage. For those who castigated and doubted, you can rest now.

And for you who called yourself a lover, attempted to rape me to have it by force, God has put you to shame.
Ohhhh, I fought, I fought so hard to keep my vow to God, and I am so fulfilled having succeeded and I thank God for the man I call husband. Four years of patiently waiting isn't moi moi.

And for you who doubted my virginity and needed a confirmation first before you believe, na mumu dey worry you, a real man believed it without attempting to confirm it and he patiently waited for four years, now, he has got it in its fullness.

You the rapist lover who attempted to take it by force, God done over punish you and you never succeeded, a real man has patiently waited for four years, now, he has got it and made it his customized size. Ntorrrrrrr."
RECOMMENDED ARTICLES