The husband of the virgin bride who took to social media to share proof that she was married as a virgin, also shared the proof while hailing her for keeping her virginity.
Some days after her wedding, the virgin bride, Ihechi Mary Ebe took to her Facebook page to share photos of a blood-soaked bedsheet and blood on the tiles as she revealed she was a virgin before she got married.
She then called out her exes who abandoned her because she wouldn't have sex with them. ICYMI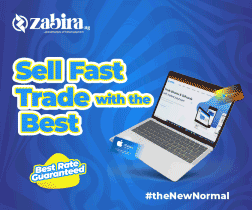 Her husband as well, took to Facebook to share a photo of the blood-soaked bedsheet as he told the world he married a "tear rubber wife".
Someone commented, asking if the husband was also "tear rubber" and the virgin bride got quite exasperated with the question. Here's the exchange,
RECOMMENDED ARTICLES