A Nigerian lady has faced heavy criticism on social media after she took to Twitter to share a rather explicit video of herself and her beau in a bid to wade off numerous men who've been bugging her in the DMs.
The Twitter user with handle, @lohiii_ shared the video with the caption, i hope everyone on my cc can leave me alone now and the level of intimacy that was contained in the video had a number of people reacting to it.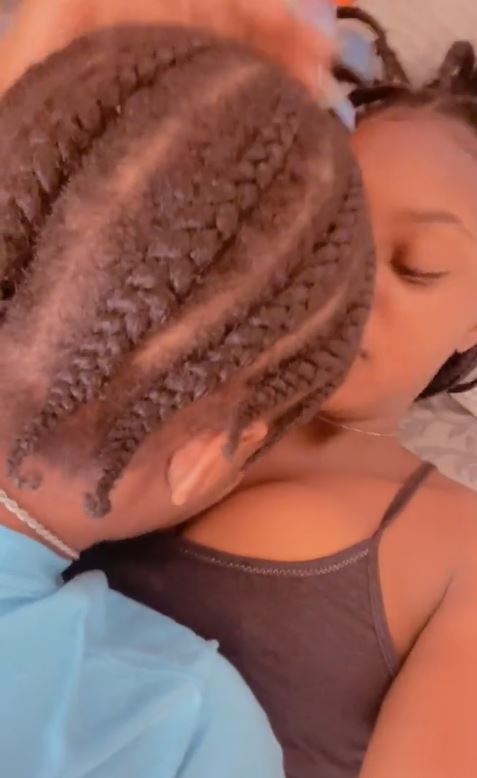 Here's the video she shared,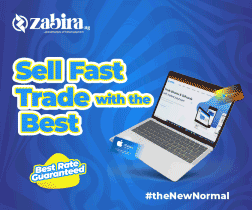 The video which has hundreds of thousands of views on the social networking app has had people having a thing or two to say about it.
Reacting, one person considered her post a red flag, another called it a glorification of fornication and yet another said if her man truly loves her, he wouldn't let her expose her body like this.
Here's some reactions,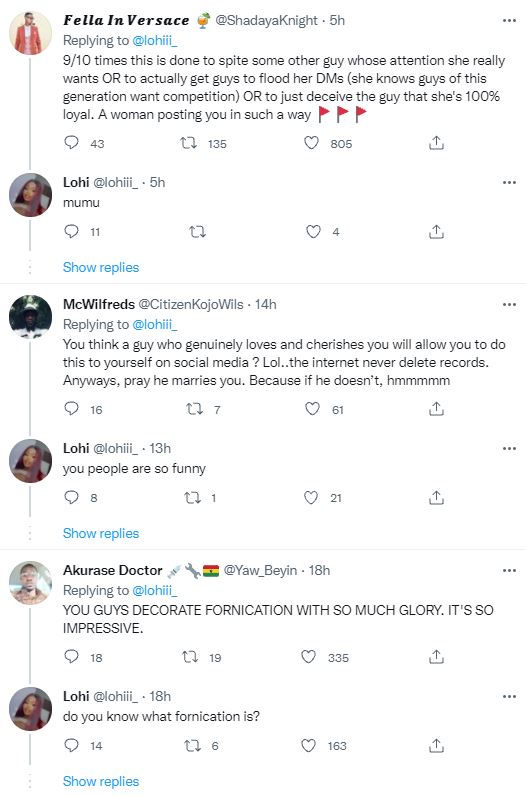 RECOMMENDED ARTICLES