A rather shocking video that captured the moment a gas explosion occurred while a UNIZIK student was on Facebook live, has been shared online.
The incident which occurred at El-Shaddai lodge while an occupant of one of the rooms was reportedly making popcorn on Tuesday October 5, is said to have led to the death of a female student.
In the Facebook live video, the student was gushing over her natural hair before the gas exploded. According to an eyewitness, while some of the people who lived in the lodge were able to remove some of their properties, others weren't as the fire spread quickly. Fire fighters were also said to have responded to the distress on time.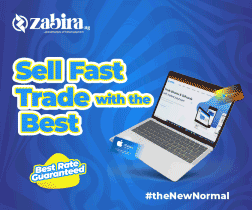 A Facebook user, Mazi Michaels Orlukwu-Nyesom Nwadibia Udochukwu revealed that the body of one of the students who was trapped after the incident, was discovered in the evening.
He wrote;
Yesterday was a sad day here in Unizik.

A lodge caught fire from gas explosion. The room occupant was making pop corn when it occurred, the impact of the explosion shattered the girl's leg plus burnt body, the guy in the room also suffered some burn plus the dog of a lodge occupant was burnt too.

Fire brigade was alerted, they responded in no distant time, but the fire was so fast as most rooms were already burnt. Some occupants were lucky to get some properties out, some weren't so lucky.

All the while we were there trying to put off the fire, we never knew that a friend was trapped in one of the rooms, wall fell on her from the impact of the explosion, nobody knew, smoke covered the whole rooms, the fire fighters also failed in their responsibility to check everywhere very well.

It was later in the evening that her dead body was discovered.

Really sad. May her gentle soul rest in peace. And quick recovery to the injured.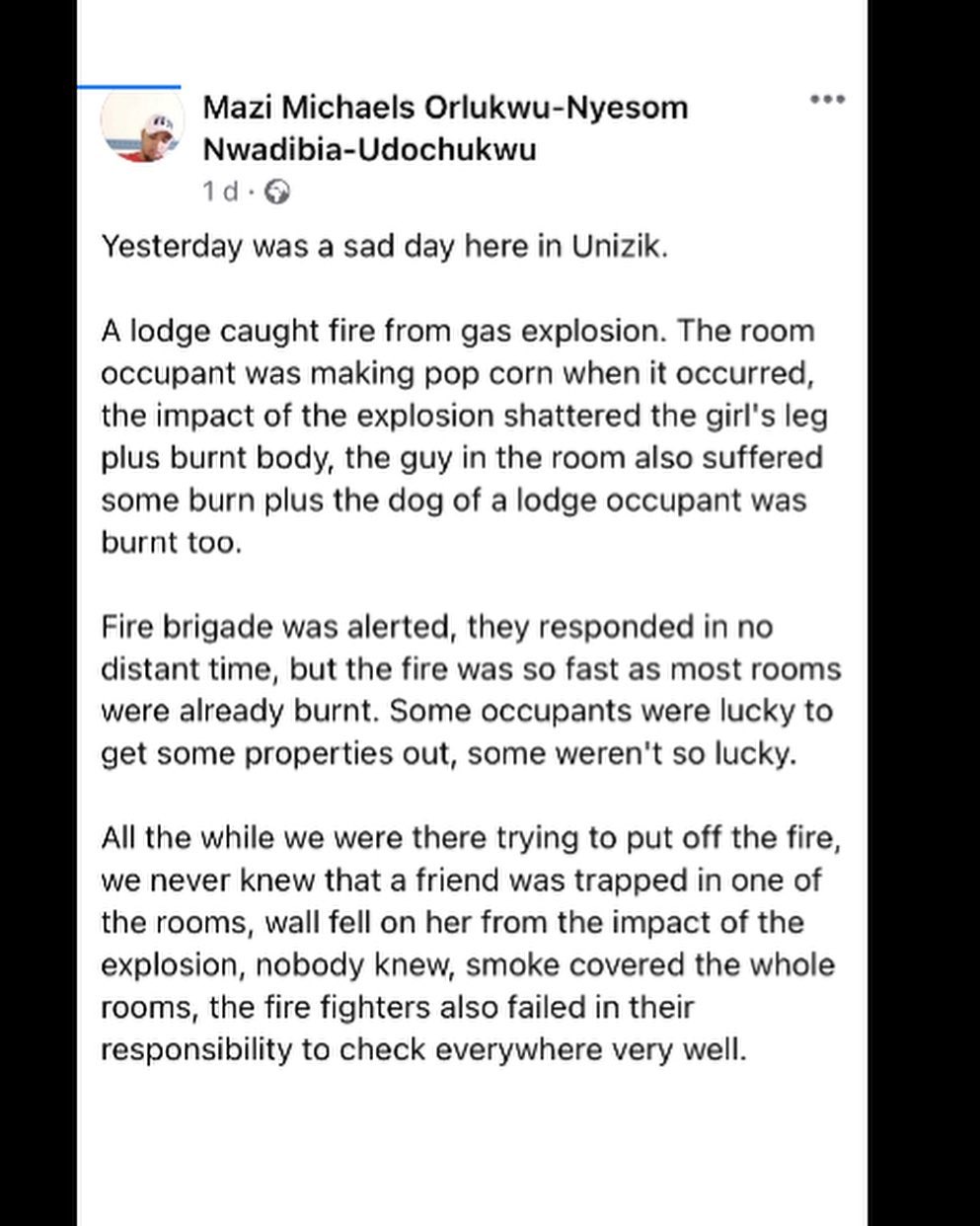 Watch the video,
RECOMMENDED ARTICLES