A 21-year-old South African lady who was brutalized by her boyfriend has narrated how the police left them in a room to sort out their differences after she opened a case against him.
The lady identified as Ntokozo Mbatha revealed she had opened a case with the police thinking she'll get protection from her boyfriend who was in the habit of assaulting her, however, she claimed the police sent her sent away to face more abuse.
"Go and talk things through," a police officer told her when she went to open a case.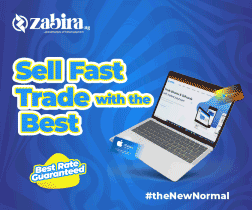 Ntokozo told ScrollaAfrica that the police took the abuser into custody and later left her alone with him in a room to sort out their differences.
Meanwhile, the boyfriend, a taxi driver had assaulted her on Friday, October 8th, claiming she disrespected him.
"I was with my sister and friends when he joined us. We took my sister to her house on the other side of Alexandra and on our way back, he pulled over and told me I was disrespecting him," she said.
He became aggressive and angrily beat her to a pulp, "He pounded my face as if I was a dangerous animal trying to kill him," she added.
Since that was not the first time he was assaulting her, Ntokozo feared he would end her life and for her safety, went to the Alexandra police station on Friday night to open a case against him.
Then the officer took them to a room and told them to sort out their fight, she revealed she walked out demanded to lay criminal charges against him.
Police spokesperson Captain Kay Makhubele said police are investigating a case of assault with intent to cause grievous bodily harm (GBH).
He disclosed the suspect appeared in the Alexandra Magistrate's Court and was released on bail.
RECOMMENDED ARTICLES