Popular aphrodisiac specialist, Jaruma has advised popular interior designer, Ehi Ogbebor, to stop posting her partners on social media.
In the video she shared, Jaruma stated that Ehi needs to stop subjecting the men to public scrutiny and mental torture by posting them online.
This comes after Ehi was dragged to filth after she showed off her new man, Dennis, who people claim is "married" but the controversial designer insists is divorced.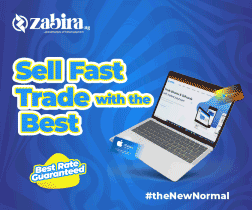 Jaruma has now appealed to Ehi to desist from making her relationship public. According to the Kanyamata seller, the three men she has posted online didn't end well.
She pointed out that Ehi's society wedding to billionaire, Kenneth Braimor, in 2018 ended on a disastrous note. Few years later, she announced her relationship with NURTW boss, MC Oluomo, but it also didn't last.
Jaruma stated that her new relationship with Dennis has also been plagued with problems.
Speaking further, Jaruma stressed that the interior designer should stop posting her men online for the sake of their mental health.
Watch her speak below,
RECOMMENDED ARTICLES