A Nigerian mum has shared how she improvised using candlelight to prepare food for her baby after her gas finished at night.
The mother identified as Tessy Arigbe Okonkwo on Facebook said she was boiling water meant for making custard for her baby when unfortunately the gas finished at about 10 pm.
In a bid to ensure her baby didn't go to bed hungry she quickly thought of an option and used candlelight to prepare the custard for her baby girl.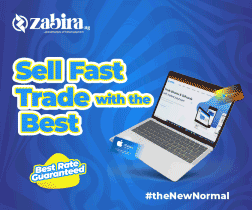 Narrating the act, Tessy noted that being a mother is the hardest task in life and prayed for mothers to reap the fruit of their labour.
"May God bless all mother's 🙏🙏 I was boiling water at about 10pm to make custard for my baby, when my gas finishes.. 🤦 Ohhhh how I stood looking confused, thinking of what to do 🙄🙄.

"I looked at my baby and I imagine how she is going to sleep without eating 🤔🤔 and then I remembered I have a candle… Lo and behold I made my baby's custard with the flame of a candle stick 💃💃.

Being a mother is hardest task in life 😘😘 we will all leave long to enjoy the fruits of our labour. Amen", she wrote.
RECOMMENDED ARTICLES