Nollywood Actress, Mary Lazarus has revealed what she and her family went through to bury her mother.
The actress' mother died in July and her burial rites were recently concluded.
On her experience, the movie star lamented the extortion that goes on in Igbo land when people are trying to bury loved ones.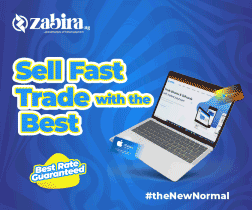 Read her post below ;
Planning an lgbo burial is the most stressful thing ever. People that were never part of your life demanding for things they can't afford, looking for ways to milk you dry. Imagine after doing mumsy's Service of Songs in Lagos, they told us we must repeat it in the village. In this order…. Service of Songs, Wake Keep, Burial day, Thanksgiving and people must chop on each of this four days o …On the burial day, A woman came in saying "Oh you must serve Reverend food before corpse get to the church". She started mentioning… Eba separate, Soup separate, rice, chicken, meat, drinks, pepper soup, even Nkwobi … How did you know we cooked all these t…Nne I Know… That's how it's done…
Ok…how many people… Over 50… What??? Won't dey come for the reception of the burial?…. No…After we gave them… I saw them at the reception… They were demanding for their own canopy…After that, you will package money for all the Reverends… You will package separate food for youths, women… Please can we just bury our mom and Leave!!! So person wey no get money no fit do burial for village? lgbo culture, you must bury corpse in the village, especially when the person is influential. After pops village, we moved over to mumsy's village… Those ones demanded for a Fat cow….oh if the cow is slim we won't take it… Bring drinks, Canopy, Children must dance and spray money.
I refuse to understand all these… People who are supposedly mourning o.. I asked my Aunty… If we refuse to do all these nko… What will happen? Oh you guys have to.. it's culture.. In my opinion this is so wrong and puts people into unnecessary pressure … I heard about the story of a guy next to my village that stole a goat because the elders demanded for it. That was the only way they would attend his mom's burial. He couldn't afford it… he begged and begged, they refused. Oga went to a near by village, stole a goat and presented it to them. Owner of goat with the help of people traced her goat to the boys house. Elders summoned the boy and he told them boldly that he stole the goat. I said correct! I laughed eh, I forgot to ask how they settled the case sef.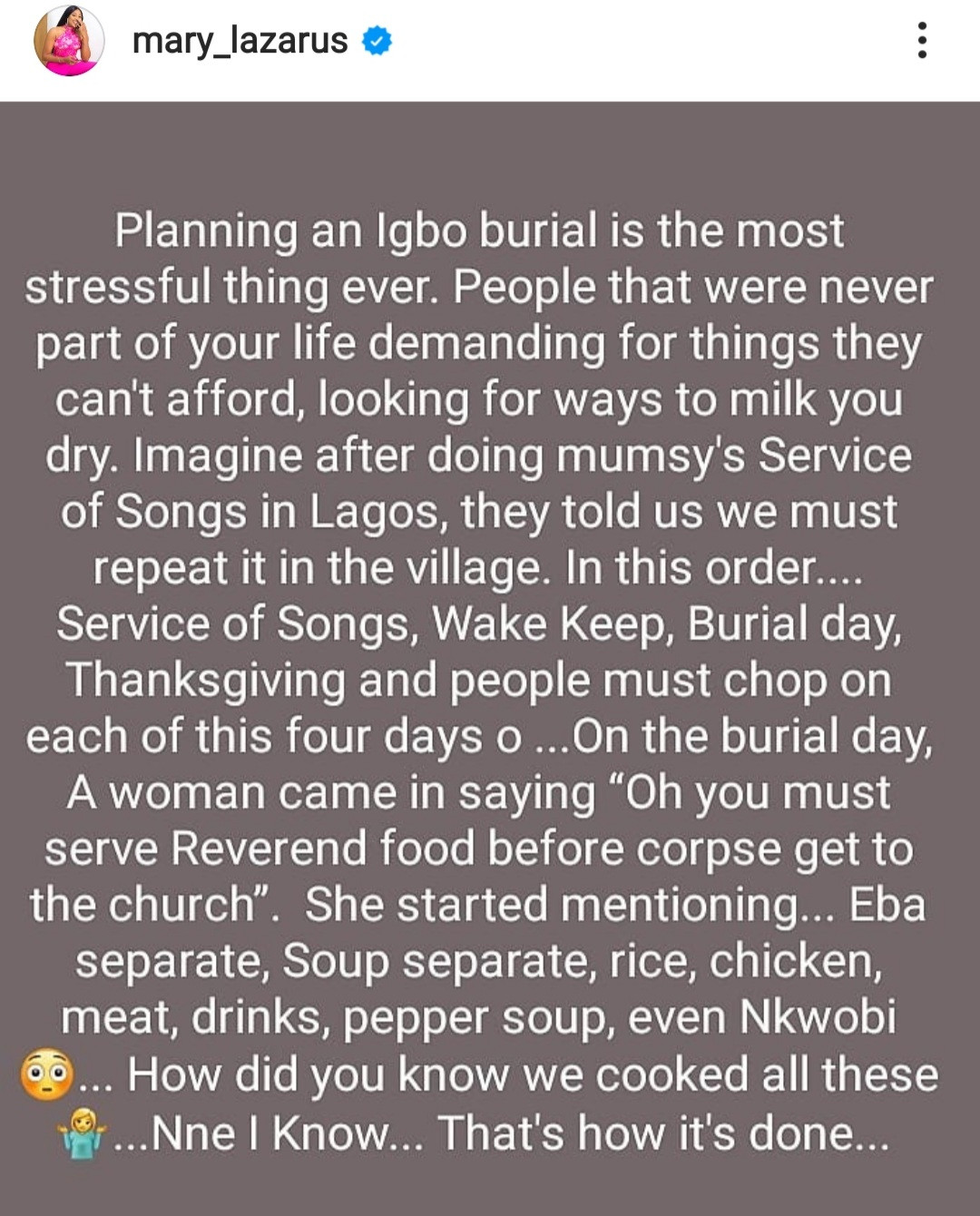 RECOMMENDED ARTICLES