A video serving rounds online has captured the moment a bride was crying inconsolably causing a scene at her wedding.
In the viral video, the bride who was at the altar with her groom to take their vows, is seen crying profusely while the priest waited for her to get ahold of herself so that they could continue the service.
When her crying wouldn't stop another lady supposedly in her bridal train walked to the church altar to comfort her.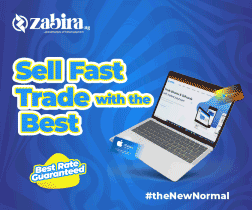 The video has however stirred reaction from social media users. See some comments below,
@latashalagos, "When your village people hanged offed like 3 family members and PROMISED you will never become a bride 👰🏽. Sorry to that lady but 😂😂😂😂"
@nene_george, "It's like she never believed she could get married. Chai what husband will do to some women😂😂. My own is there's no marriage in heaven. I'll rather focus on Heavenly race."
@nonelikeukay, "Nah only she know wetin she don pass through o".
Watch video below,
RECOMMENDED ARTICLES