Veteran actor, Jide Kosoko has taken to social media to encourage his daughter, Temi, after she revealed that she is constantly being trolled online.
Temi participated in the ongoing #nobodylikewoman challenge in which women disclose the negative remarks they've received from people.
In hers, the budding actress and brand influencer stated that she's been repeatedly told that she is talentless and only benefiting from her father's grace.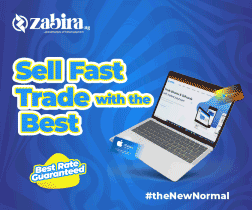 "She does not have any talent, she is just enjoying her father's grace"
I hear this every time and it actually hurts.
#nobodylikewoman, she wrote.
In a bid to encourage his daughter, Jide Kosoko reposted the photo on his official Instagram page and stated that criticisms are normal in the showbiz world and she should make the comments her strength.
He further stated that he is proud of her and prayed that she would be greater than him.
Jide Kosoko wrote,
"T. Girl @temikosoko never mind, you are doing great. you can not rule out criticism, let that be your strengths and don't ever see them as your enemies cos they exist to make you stronger, you are doing great baby girl. I am proud of you and I have no doubt in my mind that you will be far far greater than me in Jesus Name. Ride on."
See his post below,
RECOMMENDED ARTICLES