As Nigerians mark the first year anniversary of the peak of ENDSars protest and the Lekki Toll Gate shooting, some pro-government protesters in Abuja have come out to condemn the ENDSARS protest.
According to the inscription on the banner the protesters held, the #ENDSARS movement was an insurrection against the state.
See Video below ;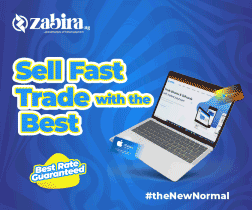 Meanwhile Ayo Ologun, a journalist, noted that Nigerians should remember that End SARS was a metaphor for a myriad of problems that Nigerians, especially the youths, had been experiencing.
According to him, "We have gathered one year after to review the issues and to critically look at other issues that led to the protests.
"The five on five demands. How much of them have been met? What have been the effects of the panels that were set up across the states? How have people been compensated because many people lost properties and businesses during the protest and what has the government done to alleviate their sufferings?
RECOMMENDED ARTICLES