Nollywood actor, Victor Osuagwu has reacted to a viral video of a clergyman flogging his members on their butt.
In the video serving rounds online the pastor made some members of his church, both men and women lay on the floor while he and his assistant flogged them.
Although the location of the church is not stated, the incident is said to have happened in an African country.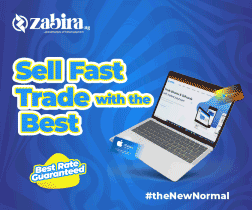 Reacting to the video the comic actor shared the video on his Instagram page and berated the clergyman.
He described the pastor's action as an ungodly display of foolery.
"God Is Truly A Merciful God. Some Pastors or Rather Preachers Are Agents Of Lucifer. Trust Me, Only One Yansh Must Have Caused Dis Ungodly Display Of Foolery #mannamumu #onukwube #thingscannotbethesame". He wrote.
See some comments below,
@ghanawass, "Some of these pastors I don't blame them at all, I blame those who go to their churches".
@iam_tonyhill, "Oh my goodness…. Why is Africa always brain washed in the name of church. We have a long way to go. 😂😂😂😂😂😂".
@queenzozo1775, "This is unholy brutality 😢😢godofmen".
Watch video below,
RECOMMENDED ARTICLES