A female secondary school student was recorded on camera forcing a male classmate of hers to kiss her while school was still in session.
In the video, the girl is seen, first attempting to kiss the lad before he pushes her away and tried keeping his lips away from her.
The female student's friend who was filming the whole incident, is then heard saying that the "girl has been chasing the guy for some time now but he has not given in to her demand of being in a romantic relationship".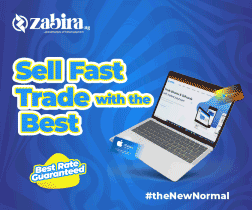 Watch the video,
In other news, the Government of Delta State has announced the immediate closure of Ogume grammar school, Ogume in Ndokwa west council area following an attack by suspected cultists that left a student dead.
A female student of the school lost her life while properties worth millions of naira were destroyed when the suspected cultists attacked the school with all kinds of weapons last week.
The State Commissioner for Secondary Education, Mrs Rose Ezewu, announced the closure of the school on Wednesday, October 20, in Asaba during a meeting held with the leaders of Ogume community.
The Commissioner said that the decision of the state government to close the school was in the best interest of the community and the state in general as it was designed to guarantee the safety of teachers and students of the school.
RECOMMENDED ARTICLES