A video of the moment Nollywood actress, Tayo Adeniyi, made a scene at her event as she begged a guest to give her more money has gone viral.
The actress organized an all-white party to celebrate her business' second year anniversary and the event was well-attended by the movers and shakers of the society. Guests made money rain at the event as is the custom in a typical Yoruba 'Owambe' party.
During the party, one of the guests gave the actress N1 million which was placed on a golden tray as seen in the viral video. However, the actress objected and requested for more because 'N1 million is not enough'.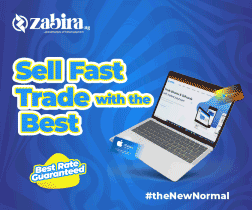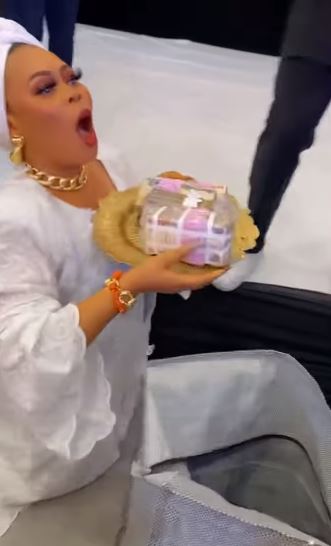 She could be seen throwing a tantrum and telling the man to add more as she dragged her knees on the floor and insisted that he should add more. She also said she is collecting Bitcoin and would share her wallet address so guests could send her Bitcoin.
The guest who seemed to be lost for words laughed and went back to his friends to get more money from a bag, however, it's unclear if he gave her the money.
Watch the video below,
RECOMMENDED ARTICLES