Former Former Angel has reacted to the ongoing husband-snatching drama betweent Maria and a certain Kelvin, after she was called out by Cubana Chief Priest.
Cubana Chief Priest had called out Maria for allegedly snatching his sister's husband and sending the wife threat messages.
Priest had written: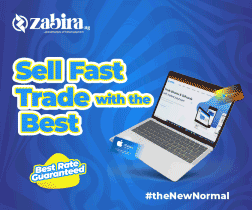 "How On Earth Will You Threaten A Married Woman Who Has A Male N Female Offspring To Leave Her Husband For You Or Die, You Dey Show Person Husband Watch N Car To Pepper Her, Kelvin Am So Ashamed Of You, All Of Us Dey Street.u No Carry Woman Pass Anybody But We Can Never Make Home Miserable For Our Woman To The Point A Side Chick Calls Your Wife To Threaten Her Life, If What You Re Doing Is Right Why Are You Covering Your Face In Shame In This Video, My Own Na Make Nothing Happen To My Sister, Okwa Mmadu Nwe Ogodo Ewu Na Ata, If Anything Happens To My Sister".
Reacting to this, Angel, a former housemate on Big Brother Naija, who was slut-shamed by Maria, simply shared a clip of a man laughing uttering the words: "God have mercy upon us".
Apparently, she is insinuating that there's a possible hypocrisy playing out here.
Watch the video below:
RECOMMENDED ARTICLES