A Twitter user has alleged that a former Big Brother Naija housemate lied about buying a house when she only rented the property.
According to the Twitter user with handle @Thedanielemeka, the reality show star rented the house and took to social media to claim that she bought it.
He said when the owner of the house who is based abroad saw the post on social media, he flew down to Nigeria to know why the BBNaija star was claiming his property as hers.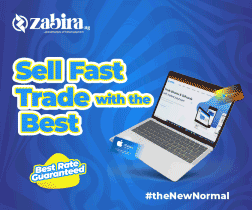 Upon interrogation, it was gathered that the agent allowed the reality show flaunt the house on social media because he wanted sexual favour in return.
He tweeted,
"Lmao … one former BBN housemate went to rent house and posted it was bought, only for owner to see the video, ran back to Nigeria and asked his agent what was happening?? Apparently agent wanted to kpansh or something and allowed her flaunt it … you cannot make this shit up 😩."
However, he did not disclose the identity of the Big Brother Naija star.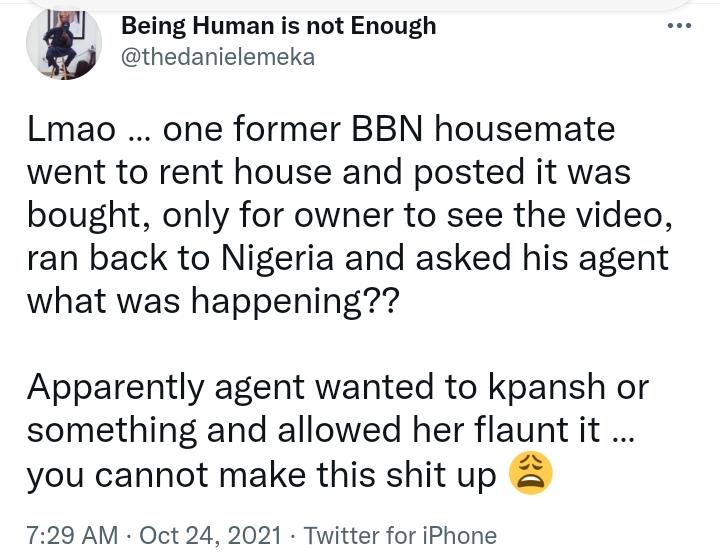 RECOMMENDED ARTICLES