Big Brother Naija: Lockdown housemate, Wathoni Anyansi caused a frenzy on the internet after she gave her reason for not wanting to indulge in the acting profession.
The mother of one engaged in an Q/A session on Instagram recently where one of her followers asked her if she has considered acting as a profession, given that she has the looks for it.
In response, Wathoni stated that she actually has tried acting a number of times, but unfortunately, an actress has to use her body to land a movie role in this part of the world.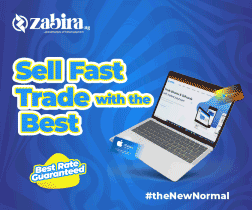 She wrote in response, I have and so many times even… But in this part of the world, your body is what help you in that industry, unfortunately.
Her stance has since caused a stir online with some netizens saying her statement disrespects some Nollywood actresses who have indeed put in work to get where they are — others were agreed with Wathoni as they affirmed that some movie directors only cast actresses if they are able to sleep with them.
Read some reactions,
@ismikeberry, madam she is saying the truth, na only for American this your own go for work oo but Nigeria my country body go tell you
@missfeis_ty, Very silly thing to say. She just say she's got no talent .
@mamdamesuperior_19, That's not right. Some people put in the actual work and are good. If you ain't got it, you ain't got it.
@nothando_mhlungu, Such disrespect to actresses that have really put in the work and have been successful. Has she ever been to acting school.?? Has she ever went for auditions?? Or does she wants to me miraculously casted??? Such disrespect!!!
@teminikan_tee, she is saying the damn truth!! See, seems u dunno nigerian men, unless u judt be a producer… dats it, let me not say more dan dat
RECOMMENDED ARTICLES