Billionaire heiress and singer, Florence Otedola popularly known as DJ Cuppy, has taken to social media to highlight some of the benefits of being in a relationship with her.
The Disc Jockey who has severally taken to social media to lament her single status in a recent Twitter post revealed the benefit any man would get from dating her.
According to her, he benefit of dating her remains that she's herself. "Benefits of dating me? 1. It's ME, come on now 😅 LMAO", she wrote.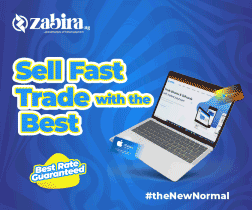 In reaction to Cuppy's post prospective suitors have trooped to the comment section to shoot their shots.
This is coming after the Popular Nigerian Disc Jockey and billionaire heiress finally explained why she's single.
According to the 28-year-old, after staying single for a long time she has come to the conclusion that her sexiness is responsible for her current relationship status.
Cuppy made this disclosure while sharing a video of herself vibing to Drake's hit track, "Way 2 Sexy".
"I've come to the conclusion that the reason that I'm single is that I'm way TOO SEXY 😛 #CuppyDat", she captioned the video.
RECOMMENDED ARTICLES