Bobrisky's former Ivorian PA, Oye Kyme is reportedly currently battling for her life after she tested positive to COVID-19.
The internet celebrity revealed she tested positive to the novel Coronavirus and would be going off social media in a post she shared on her Instagram page 6 days ago.
"Good afternoon guys. Unfortunately I've tested positive for the coronavirus. Yesterday after taking the vaccine I fell severely ill and the following morning I was rushed to hospital where they broke the news that I was infected with the virus. I'm completely heartbroken and my whole family and I are shocked and disgusted.

It's essential for me to take care of myself and rid myself from the virus so, I'm coming off social media for a while. I don't know how long but I need to be away for my health. Thank you all." The post read.
However, reports alleging that Oye passed on, rocked the internet on Thursday afternoon but has now been debunked by her best friend. According to her friend identified as modellablessing on Instagram, Oye is in coma.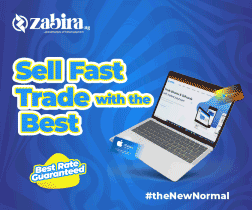 In the heat of the controversy about her health, a post where Oye addressed those accusing her of chasing clout by claiming she tested positive to the virus resurfaced on the internet.
In the post which was reportedly shared on her Insta-stories moments after she announced she tested positive to COVID, she berated those doubting her.
She shared a photo of herself on a hospital bed and wrote, "Some people will think it's a joke until I'm no more".
In a subsequent post she spoke about exposing 'everything before she dies'.
See her posts below,
RECOMMENDED ARTICLES