Nollywood actress, Adunni Ade has called out an Instagram follower who criticized her for not taking pictures she post on the gram in nice locations.
The mother of two had taken to her official Instagram page to share a photo of herself that was taken in front of her gate, when a follower who feels the background of the photo is not befitting of Adunni's Ade's celebrity status sent her a private message on the platform to air is displeasure.
The follower advised her to go to nice places to take celebrity worthy photos. In his words, "Are you not a celebrity? Post a gud pic okay. Go to nice places pls."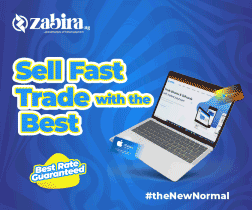 Reacting to his comment, the actress shared a photo of the troll on her page and lambasted him.
See her post below,
In related news, actress Adunni Ade has responded to an Instagram troll who called her a "rude b**ch" and tried to shame her for being a single mother.
The troll, hiding under a fake account, said the actress is rude and that's why she is a single mother.
And Adunni, who says she has been "tried" many times by internet trolls but chose to stay silent, finally decided to address this. Continue reading here.
RECOMMENDED ARTICLES