A viral video has captured the moment a female student of the University of Nigeria Nsukka (UNN) went almost naked while dancing to win N10k at an event in the school.
Some persons had organized a promotional event in the school and promised to reward the best dancer with a cash prize of N10, 000.
In a bid to emerge the winner and beat the other contestants, the female student pulled off her short leaving her bare butt on display.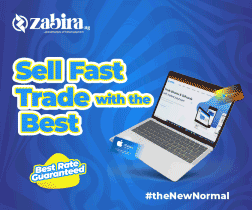 The audience hailed her as she twerked up her storm with her butt unclad.
Watch video below,
However, moments later another video emerged of a staff of the school threatening to ensure she gets expelled and prosecuted for her conduct.
It was said that the man spotted her dancing almost naked, and accused her for bringing shame to the name of the school.
"She will be prosecuted for destroying womanhood and for bringing the name of this university down in the society, I will make sure she's expelled and prosecuted. I cant believe what I heard and I cant believe what I saw". He said.
Watch him speak below,
RECOMMENDED ARTICLES