Nollywood actress, Rosy Meurer engaged her followers in a question/answer session recently on her Instagram page and during the session, she tended to questions about her marriage to Olakunle Churchill.
The actress, who has a son with the politician and philanthropist created a question and answer poll on her IG page and her fans had the opportunity to ask her anything.
After she was asked what she'd do if someone else snatched Churchill from her, Rosy replied, "lol I'd like to watch someone try."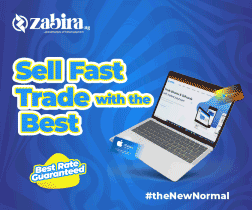 Another follower also the mother of one what if Churchill was cheating on her while referencing the instance where he got too close with Angel at a party.
"lol scoping is free. Besides his real meal is always waiting for him at home. Enough to explore. Other women don't intimidate me. My husband is mine. He can roam the world but he will always return where the heart belongs. Don't fool yourself," she responded.
The actress also answered the question about her husband being lucky to have her.
Video Credit: The Tattle Room
RECOMMENDED ARTICLES