Bobrisky's former PA, OyeKyme, has decided to squash the beef she had with her former boss after she went through a near-death experience.
Recall that Bobrisky and Oye fell out and it was a messy scandal at the time.
However, last month, Oye revealed she was diagnosed with Covid-19 and it seemed like at a point, it got so serious that it almost took her life.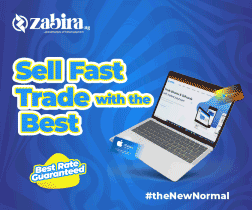 Oye is now recovering and she decided to patch things up with the cross-dresser.
She shared on her story ;
This life, you never know when you are going to die, so be in good terms with everybody.
She then proceeded to slide into Bobrisky's DM to tender an unreserved apology.
I tried to send you a message on my main page but it seem we blocked each other, I am sorry for everything and I just want to move on with my life and live in peace.
Bobrisky then replied ; Love you.
RECOMMENDED ARTICLES