Relationship expert, Blessing Okoro has reacted after controversial influencer, Abike claimed someone else's luxury mansion as hers, on social media.
The internet celebrity had taken to Instagram to share a video clip of the house said to worth millions of naira, and congratulated herself on the acquisition, while reiterating that she has joined the big girls club.
However, moments later a social media user called her out for flaunting a house that doesn't belong to her, and insisted that she takes down the "photo of her brother's house" from her page.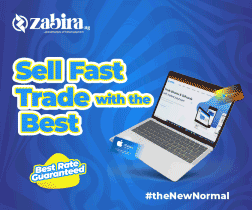 Although, the social media influencer has now deleted the post and admitted that the house is not hers, adding that the post was just for fun, Blessing Okoro teased her for trying to play her script.
Recall that Blessing Okoro was involved in a similar scandal when she flaunted a house belonging to billionaire, Onye Eze as hers during her birthday celebration in 2019.
Blessing Okoro in a now deleted post told Abike not to copy her script and bragged about breaking the internet for 2 years and still trending.
See her post below,
RECOMMENDED ARTICLES