A Dubai-based Nigerian man has advised people to marry a spouse who understands the meaning of real value as he narrates his personal experience with his wife.
The man, identified as @Asthms on Twitter, revealed that every time he bought his wife an expensive designer item, she always told him to return the item.
According to him, due to her sacrifices and willingness to let go of those Gucci and Balenciaga items, they were able to pay off her Masters Degree loan on Monday, November 1.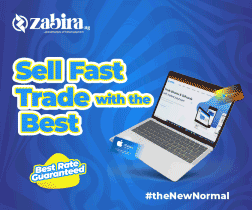 He tweeted,
"On my wife's birthday 4 years ago, I bought her a Gucci Bag and Purse. She told me to take it back.
Last year I bought her Balenciagas. She told me to take them back.
Today we paid off her Masters Degree.
Marry someone who knows what real value is."
His tweet was met with mixed reactions as netizens opine that his marital advise was not necessary because there is nothing wrong with owning designer items.
In response, he said, "No. It was actually more of a statement on her teaching me through her own financial principles to make better decisions and prioritize correctly".
See below,
RECOMMENDED ARTICLES