A Nigerian Lawyer has decided to speak up about her abusive marriage and she took to her page to call out her husband.
According to the lady, she'd endured 'beatings from her husband' every night and on the 1st of November, 2021, her fingernail was uprooted from the skin by her 'drunk husband'.
She also claimed her husband has been having carnal knowledge of her sister from when she was 10 years old and it continued until she found out when she was 17 years of age.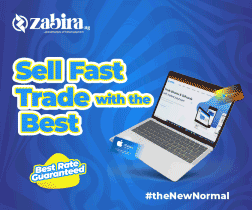 Read her story below ;
If you zoom in closely, you'll see that my ring finger does not have a fingernail on it again.
It was uprooted from the skin by my husband today the 1/11/2021. Yes, my drunk husband did this. He had beat me so much this night much like so many other nights.
However this night 1/11/2021 was a little different, he was a little more drunk than usual.
He broke down the door to the visitors room where I slept,he started beating me but didn't stop there, he went for my throat, I tried to fight back he punched me in the face and under my chest. While fighting for my life, I did not know that my finger nail had ripped off. I fought him off . He ran out, threatening to kill me when he returns.
I went to Budo Hospital Sangotedo by 11:30pm on a terribly rainy night to treat the nail to avoid tetanus infection.
I have endured this beatings from my husband even while pregnant, incessant threats that he'll kill both me and my family. He calls my parents to tell them that he can kill them and nothing will happen.
He had canal knowledge of my younger sister from when she was just 10years old . This happened whenever she came during long vacations to visit me. And it continued until I found out when she was 17 years
It's time to speak up…..I am speaking up
I have to live for my kids
RECOMMENDED ARTICLES