Big Brother Naija star, Erica Nlwedin has shared her thoughts on what would happen to Italian TikToker, Khaby Lame, if he was a Nigerian.
Khaby is originally from Senegalese but based in Italy. He was a factory worker before he lost his job due to the COVID-19 pandemic, then he joined TikTok and went viral in a short time.
He makes reaction videos to simplify absurdly complicated life hack videos without uttering a world. Khaby is reportedly worth $2 million.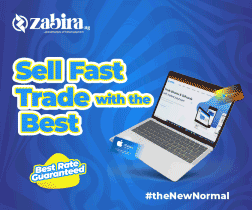 The TikToker trended on social media recently after he collaborated with Facebook Founder, Mark Zuckerberg, on a promotional video for Metaverse.
Following Khabby's work with Mark, a Twitter user took to the platform to describe Khaby as the biggest content creator in the world.
"That Khaby guy is like the biggest content creator in the world right now. 54m followers", he wrote.
Reacting to this, BBNaija's Erica opined that if Khaby was a Nigerian, they would have tried to pull him down because he didn't suffer enough for the fame and he's not working hard enough.
See below,
RECOMMENDED ARTICLES