The governor of Lagos State, Babajide Sanwo-Olu has paid a visit to the survivors of the 21-storey building collapse in Ikoyi.
Recall that on Monday, November 1st a 21-storey building which is under construction, located at off Alexander way, Gerrard Road, Ikoyi, Lagos State collapsed.
The governor who was at the hospital to pay a courtesy visit to the victims on Thursday, promised that the victims will get the best of medical attention.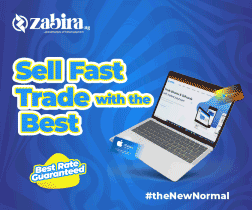 See photos below,
In other news, a man identified as Innocent Amos has told of how he escaped the Gerrard Terraces building as it collapsed.
Amos, a graduate who works as a bricklayer, said he was working on the 12th floor and had just stepped out to get more plaster to continue working.
In his words;
"I was working on floor number 12. I just stepped out to order for more plaster sand so we can continue our work cos we have exhausted the one give us in the morning. I was standing not far from the pillar that gave the cracking sound. I ran immediately away while the building came down. Still nursing my right ankle. Didn't know what happened to me there. It's affecting my right thigh as well. But I'm fine."
RECOMMENDED ARTICLES