Big Brother Naija star, Natacha Akide better known as Tacha, is of the opinion that the world is full of evil people.
The reality star in a post she shared on her Insta-stories noted that has learnt to stop 'overdoing' good, but instead reciprocate whatever energy she receives from people.
According to her, the world is so full of evil that people naturally starts suspecting people that do good, thinking they have an ulterior motive.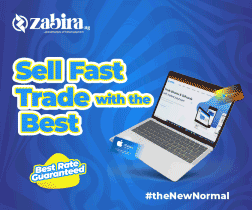 In her words,
"The world is so full of evil that when you are doing good to people they tend to start reading meaning into it. I 've learnt to tell myself to stop doing good that inconveniences me1 Give people the same energy they give you! Don't go around overdoing good."
See her post below,
In other news, Big Brother Naija 2019 star, Natacha Akide, otherwise known as Tacha, has advised parents to be their kids' role model.
Tacha said this in reaction to parents who come to her page demanding that she lives a certain lifestyle so as not to be a bad influence on their children, as such kids see her as a role model.
She warned such judgmental parents to keep off her social media space as she can never live her life to please anybody's kids.
RECOMMENDED ARTICLES