Actress Zainab Balogun has mourned her cousin, Samuel Iwelu, who lost his life in the collapsed 21-storey building in Ikoyi, Lagos.
The body of the UK returnee was retrieved from the rubble of the collapsed 21-storey building and confirmed dead.
Zainab took to her social media page to write ;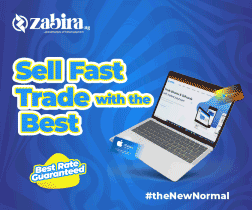 "Dear Sammy, I really don't know where to start. Sammy I'm going to miss you. More than you could ever know. I wish I could tell you more about what you mean to me," SHE WROTE.
"You were more than my cousin, you were my big brother. You took care of me. Distance wasn't enough to stop you. You always looked for me Sam, even when I didn't want to be found. I admire your vulnerability
"Your ability to wear it all on your sleeve. You showed me so much love. All of us. It hurts when I read your messages now. Just when i think I'm done crying, It all comes back. This is hard for us Sam. Really hard!
"You gave SOOOO much of yourself to everyone. Literally poured out like a tap. I'd ask you for 1 and you've give me 10. You are the definition of selfless!! I'm going to miss hearing your funny laugh, giant stories and seeing that big smile
"Yo Tobi, kilonsele!" I won't hear you say that again or rescue me last minute like you always do. You shouldn't have gone like this and like we've said, they had to take down a whole building Mighty Sam. This will never be ok and will hurt forever. I would end this by saying sleep well but knowing you, you're probably on the move in heaven with a fast car already. Man like Sammy, I really love you brother."
RECOMMENDED ARTICLES