Big Brother Naija season 6 finalist, Cross has revealed he was arrested in South Africa for breaking curfew.
According to him, he didn't know curfew was imposed in Capetown and no one told him about it.
He said he was picked up by law-enforcement officials and was taken to their office around 3am in the morning.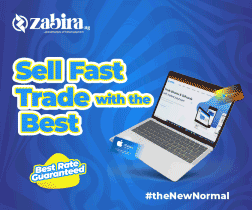 However, he was released barely one hour after being nabbed.
In a series of tweets, the reality show star wrote,
"So SA, I got stopped by your police.
Apparently there's a curfew
Omo nobody tell me
They took me to their office
So guys I tell them say I get SA name called siyabonga and my first time in SA and they smiled and I think they wan let us go ooo.
Omo japa japa. My bed they call me. Thanks guys we free now."
See below,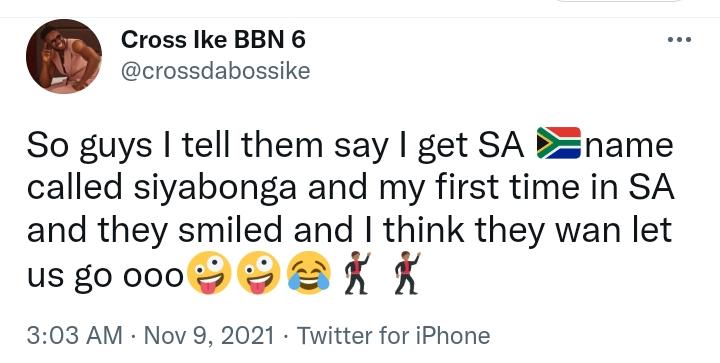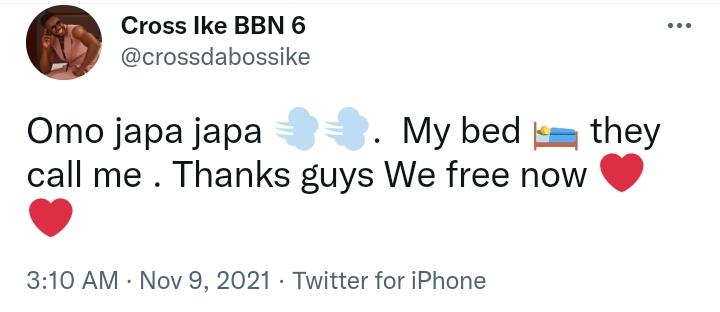 The Anambra-born reality star recently trended on social media after he mistakenly posted a nude video of himself on Snapchat.
RECOMMENDED ARTICLES