The daughters of newly elected Anambra State Governor, Prof. Chukwuma Soludo, Ekene Olamma and Adaora Ifeatu, have taken to social media to congratulate him on his victory.
Ekene, a visual artist and photographer, shared some family photos and stated that Anambra state needs a leader like her father and the election polls proves that the people also feel the same way.

"Congratulations Dad! To me there is no other way that this election could have gone! You fight on a daily basis for peace and innovation and now you have the platform to evoke real lasting change as the governor of Anambra state, your home town. Anambra needs a leader like you and the polls have shown that the people feel the same way. @ccsoludo I am beyond proud of you and I love you." she wrote.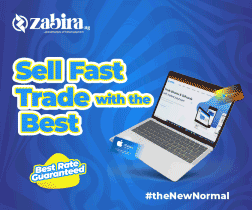 Adaora, on her part, shared a photo of her and her dad and said her father is truly the people's choice. The fashion entrepreneur also appreciated everyone who supported her dad.
"Congratulations dad @ccsoludo! Words cannot express how proud of you I am. I know this hasn't been an easy journey but this is a divine journey whose time has come. You are truly the people's choice! Thank you Ndi Anambra for believing in him and for the massive support.
Long live APGA!
Long live Anambra State!
Long live the Federal Republic of Nigeria!" she wrote.
See their posts below,
RECOMMENDED ARTICLES