A viral video of a woman fighting a girl in a restaurant has elicited split opinions on social media
In the video, the woman, who had an African Accent, can be heard telling the school girl standing in front of her that she is young enough to be her child.
The woman said ;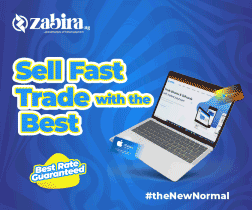 "You're not older than my daughter. This is how you behave outside?'"
The young girl then responded and asked the woman to stop talking down on her because she is not her parent.
"Stop shouting in my face," the girl says.
The woman deemed the girl's response disrespectful and things got out of hand as the verbal altercation turned physical.
See the video below ;
See some reactions below ;
Mobiola wrote ; Abroad children no Dey get respect
Egbe iya ee….Taaa
Roselina wrote ; I hope she got charges pressed on her. This "African" mentality of demanding respect from whomever is younger than you is out of line.
Yes be respectful to others, but do not get into someone's face and think it's OK to yell and shout for any reason and then demand respect.
Kwame wrote ;
People are saying the girl lacks respect abeg this is not Nigeria.. the woman was in the wrong shab
RECOMMENDED ARTICLES