A Nigerian lawyer has shared the message he received from the ex-husband of a client he represented during their divorce.
The man with Twitter handle @monsieurblac had taken to his social media platforms to celebrate his wife who turned a new age today, November 11.
He penned an heartwarming message that reads, "Happy birthday to my gorgeous wife! I love you today, way more than I loved you when we met over 10 years ago. I've watched you grow from a young adult to a grown woman and you've been phenomenal all the way. Happy birthday to the G-Wagon herself."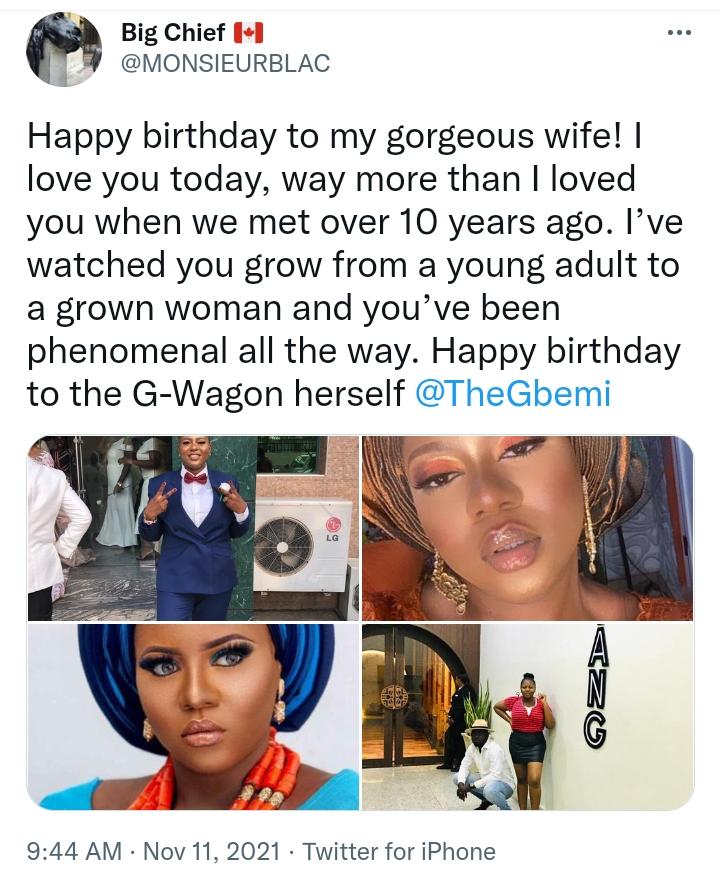 According to him, after he posted his wife, the ex-husband of his client sent him a message on WhatsApp chiding him for enjoying his marriage despite 'encouraging' his ex-wife to divorce him.
His words,
"So today is my wife's birthday and a client's ex-husband whom I had no idea when I saved his number or that he views my WhatsApp status sent a message this morning thus; 'you're enjoying your own marriage but you encouraged my wife to divorce me'.
"Because I was his ex wife's lawyer for the duration of their divorce matter. That's how another one accosted me outside the courtroom to accuse me of sleeping with his now ex wife.
"Family law is not as lucrative for all these nonsense."

See below,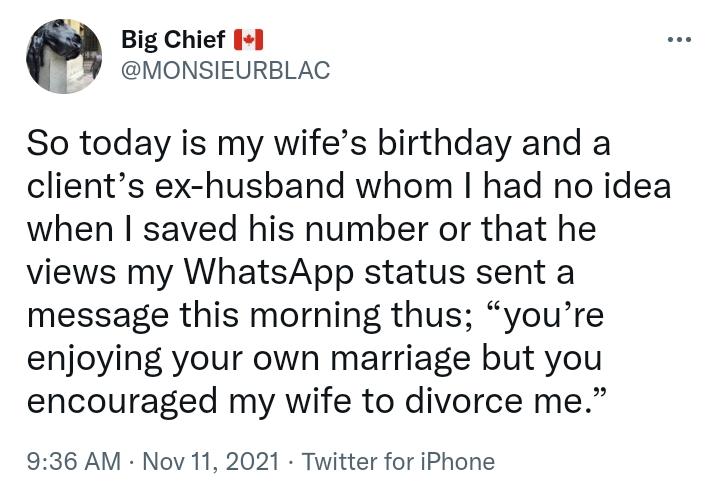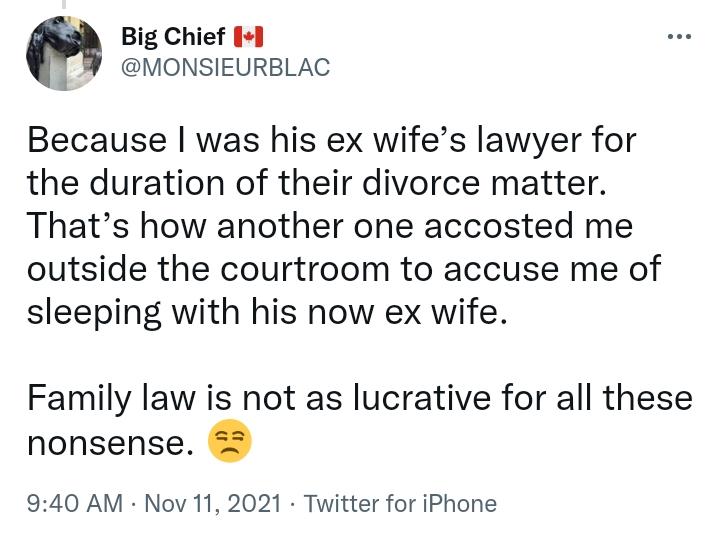 RECOMMENDED ARTICLES