TV Host, Bolanle Olukanni, has shared her opinion about people who are quick to suspect that every rich person they come across must have been involved in fraud or shady deals.
In a post shared on her Instagram page this evening, Bolanle faulted such mentality and said it only makes a person believe that they cannot be rich as well unless they engage in fraud.
Read her post below ;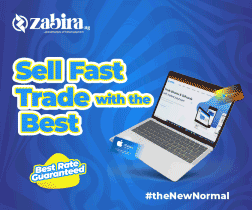 If you suspect most rich people of doing fraud or shady business. You are inadvertently saying you dont believe wealth will come to you unless you do fraud. It limits your ability to see opportunities when they present themselves. Its exhausting being so suspicious.
Not naive . Just not suspicious of everything and everyone. It's a negative emotion and I believe that it takes more energy to be in so much suspicion. Also it's important to be inspired by others so you know good things are possible. If they can do it , why NOT you. The glass is half full ..not half empty . If something doesn't feel right I don't deny it , but I also don't dwell on it unless it has to do with my direct pocket and biznessss . Otherwise I am minding mines and moving on 💯 #wordstoliveby
RECOMMENDED ARTICLES